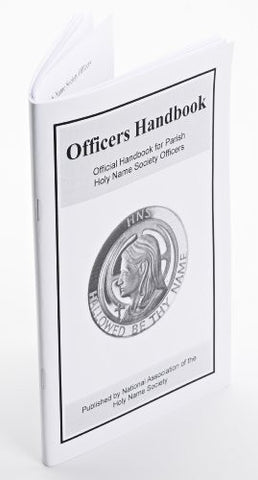 101 HNS Officer's Manual - Stapled
Holy Name Society Officer's Manual, revised July 2013. This manual provides an explanation of how to effectively organize and lead your parish Holy Name Society. The suggestions offered in this manual embody the experiences gained over the past 40 years of forming and leading parish HNS groups. This version has a stapled binding. The document is also available with a coil binding - see 101 Coil binding. Contains 56 pages.
Staple binding (will not easily flat, lower cost than coil-bound version)
"how to" organize and lead a parish HNS
Suggested leadership structure
Suggested committee structure
Suggested meeting format
Intended for people forming or leading parish Holy Name Societies
Pages are 5.5" wide by 8.5" tall.