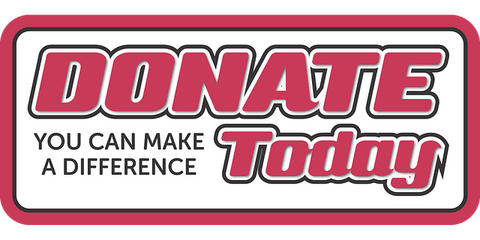 Donation - to the Holy Name Society
This is a donation to the Holy Name Society.
The Holy Name Society is accepting donations at this time.  Donated funds help the Holy Name Society carry out its mission.  
The mission of the Holy Name Society is to inspire all to begin or grow their personal relationship with Jesus Christ through devotion to His Holy Name.  These donated funds help make this mission a reality.  Anyone who donates $25 or more will receive a thank you letter (suitable for IRS purposes) confirming the donation.
Now is the time; please make a donation.  Thank you for your generosity and for providing financial assistance to help spread devotion to Jesus' Holy Name!
Thank you again for donating to the Holy Name Society.  
Holy Name Society - Inspiring All to Being or Grow Their Personal Relationship With Jesus In His Name
Notes / Additional Information:
1.  You may use the features of this system to give a donation of almost any size.  You can use the pull down menu above to select a donation size, and then add it to your shopping cart.  You may also increase the quantity of a item in your cart to increase the total size of your donation.  
For example, if you wanted to give a donation of $75, you could select the $25 item in the pull down list and then increase the quantity of that item to 3 (3 x $25 = $75).  Or, if you wanted to give a donation of $700, you would put one $500 donation and one $200 donation into your shopping cart 500 + 200 = $700 total donation).
2.  The donation is a non ship-able (nothing will be shipped to you), not taxable item within this shopping cart system.  There will be no shipping and handling fee, and no taxes added to an order that is only a donation.  After you have added the proper donation items ($ items and quantities) to your shopping cart, you will need to check out.  Your credit card will be charged for the donation amount as you complete the checkout process.  You will receive an email confirmation of your order (your donation) upon completion.
3.  You may, if so desired, add other products from the Holy Name supply store to your order.  The other items will incur the normal shipping and handling fees which are explained on the tab - Shipping Costs - under About HNS.
Send any questions on this to store@nahns.com
---
We Also Recommend